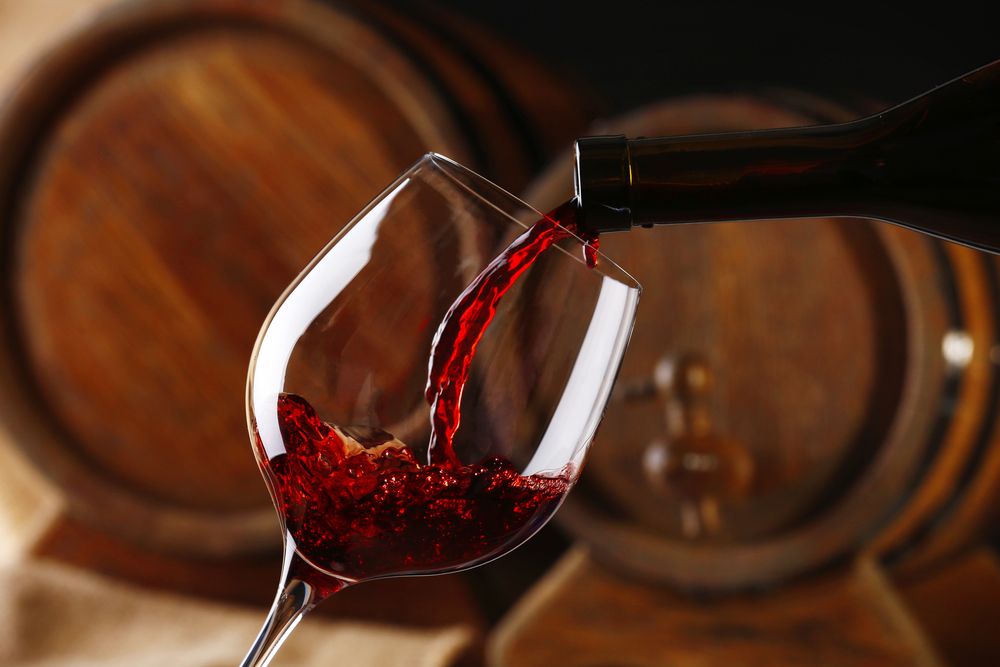 6 Design Tips for Building the Perfect Underground Wine Cellar
Designing and constructing a personal underground (or above ground) wine cellar is an exciting project that balances creativity with practicality. A wine cellar is an exceptional tool to help maintain the proper climate and temperature conditions needed to preserve and protect even the most cherished bottles in your collection.
It is easy to get overwhelmed by design elements and cost concerns as you consider conceptual plans, color schemes, and available space in your home or property. At Wine Cellar HQ, we have the equipment and experience to help you plan, design, and construct the wine cellar of your dreams.
6 Design Tips for Building the Perfect Wine Cellar
1. Wine Walls
Constructing a wine wall is a great way to take advantage of vertical and horizontal space. Some of the most beautiful and luxurious wine cellars incorporate wine walls to create strong focal points in the rooms or cellar space.
The best wine walls are built using climate-controlled equipment and storage techniques. Whether you are planning a wine wall of mixed reds and whites or a wall of very delicate pinot noirs, in today's day and age, there is cooling and climate control available to help.
We believe that design and functionality should go hand in hand when it comes to wine storage systems. There are several products at Wine Cellar HQ that can take a wine wall design to the next level.
2. Cooling Units
Traditionally, wine cellars were built underground because the underground temperature, lack of light, and subterranean humidity levels were a natural aid in protecting and preserving wine. Fortunately, we can mimic these ideal conditions today using climate-controlling technology in a wine cellar, whether or not it is underground.
The 
Wine Cooling Cooling Systems
 can be tastefully placed in a wine cellar to regulate the temperature and control humidity levels. These units are a great way to ensure that your collection is kept in pristine condition.
Cooling units can be a part of a wine cellar's design and aesthetic plan. All of our cooling units have been vetted and tested to meet even the highest industry standards. Many of the best-designed wine cellars keep climate control units out of the direct line of the room's focal point.
3. Lighting
The right lighting can set the mood and tone of your underground wine cellar. Dimming overhead lights, lux lamps, and cozy built-in lighting units can help to create a serene getaway.
It is important to consult a wine lighting expert when shopping for fixtures to make sure the sanctity of the wine is not disrupted by direct light exposure or contact with UV rays. Ambient lighting design can create the desired mood and strike a balance between the furnishings and space.
4. Wine Cabinets
Many wine cellars and rooms can benefit from the lovely craftsmanship of a well-designed wine cabinet. These cabinets offer creative storage solutions that can elevate any space or cellar.
Popular wine cabinets come in a variety of wood and color options including walnut, cherry oak, and many others. Some choose wine cabinets that double as tables and credenzas to create a multifunctional piece with exquisite design.
When it comes to wine cabinets, you have a variety of options, like the 
Sienna Hand-Crafted Wine Credenza and Refrigerator
. This piece comes with two wine refrigerators and is a popular stand-alone selection of wine furniture.
5. Wine Racks
Wine racks come in a variety of colors, designs, and bottle capacities. It is important to plan out how much wine storage you need in your cellar or wine room before you buy any racks. Many of the most beautiful cellar designs feature wooden wine racks with muted natural undertones that carry across the room. We offer many cooling units and furniture options that can carry a pattern or design across the entire space.
Calculating what size and type of wine rack you need, is often one of the first steps toward deciding on the creative layout of your cellar or room. After all, the wine should be the main focus of any good wine cellar, and installing coherent wine racks that pull together your overall design is a critical factor.
6. Wine Cellar Accessories
When it comes to good interior design, it is all about the details. Once you work out the layout and general design of your wine cellar or wine room, it is time to consider the accessories. Nothing brings a cellar together like authentic and interesting centerpieces and accessories. Many people love an aged wine barrel bistro table and chair set or a similar throwback look in their wine cellar.
The 
Vintage Oak Wine Barrel Bar Stool
 can be a cozy and chic addition to a wine cellar, with its authentic colors and design, but remember that a wine cellar should be all about your collection. Choosing objects and accessories that enhance and not overpower the room is a key consideration when putting the finishing touches on the room. The best wine cellars let the wine speak for itself.
Wine Cellar Experts
If you are ready to take the next step in your wine cellar plan and construction, we at Wine Cellar HQ are here to help. We have the expert industry knowledge and can help you to find the perfect products and design elements that will bring your wine room plan to fruition. We can work with you on heat load calculations for refrigeration and cooling systems, and our consultants will review your drawings and plans to provide the best guidance on your wine cellar design.
We also make it our top priority to provide a memorable and personable experience. We have wine products in a variety of sizes and colors, and our expert consultants make it easy to craft your dreams into a reality. To learn more about our offerings at Wine Cellar HQ, 
schedule a free 30-minute consultation today.