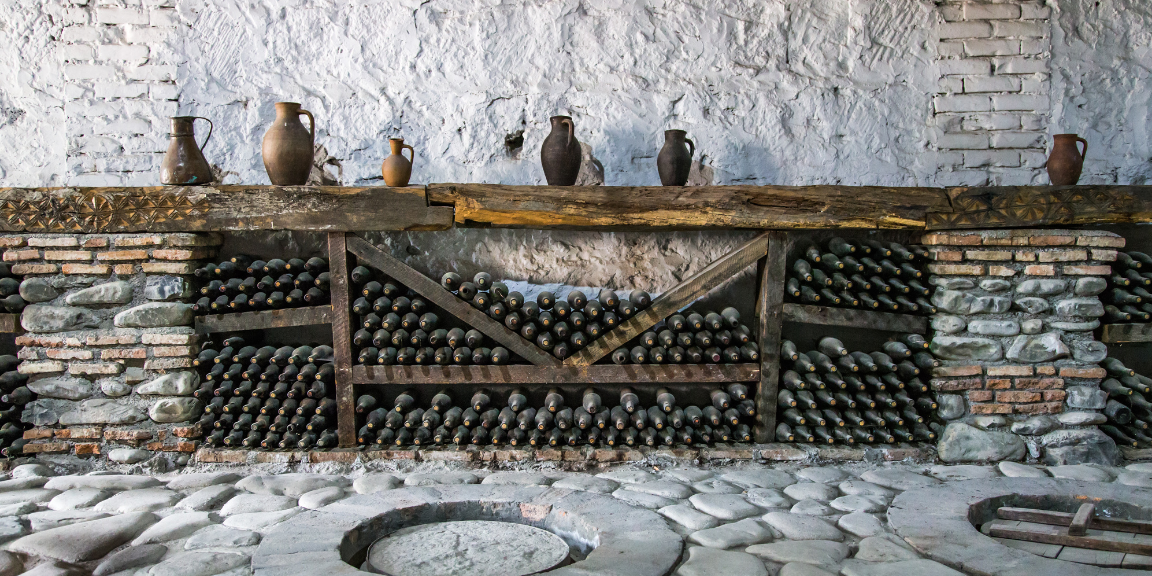 Simple Wine Cellar Décor Wall Art Ideas to Upgrade Your Home
We are in the "Pics or it didn't happen" era because of social media.
Likes on your posts rack up if you share stunning and unique photos.
When taking photos at home or in your wine cellar, are you guilty of staging the background before taking a picture? With exceptional wall art and one-of-a-kind décor, you don't have to.
Check out these wine cellar wall décor ideas that can turn your wine cellar at home into an enviable work of art.
Simple Wine Cellar Décor Wall Art Ideas to Upgrade Your Home
Add a modular wine rack
Flexible wine racks are great for those who want to customize and style their wine cellar on a limited budget.
Vinostor Wooden Series wine cellar racking kits can be easily assembled on-site and come in different styles and seven wood options.
Wine racks are also available in a durable metal and come in different sizes and finish variations.
Place the rack near your accent wall, or add a piece of art for a little pizzazz.
They can give your cellar a more organized and sophisticated look.
Use metal pegs
For a minimalist and modern wine cellar, use metal pegs. They're great for small spaces because the floating design gives them a more spacious appearance.
Wine pegs allow you to display your wine bottles horizontally, so it's easy to see the labels. The cork does not dry out, so the quality of your wine is not compromised.
Metal pegs are versatile. They stand out in contrast to wood walls, but they can go with any theme of your interior.

Build a custom wine cellar door
Give your wine cellar a vintage, distinct, and dramatic look with a cellar door that's made with high-quality workmanship.
Find your wine cellar door inspiration here.
Mix and match
Combine your art pieces, travel memorabilia, and collections in your wine storage. This design approach will show off not only your favorite wine bottles, but also your personality.
Wine-themed paintings depicting the colors of nature, grape vineyards, or the traditional way of wine-making from harvesting to stomping of the grapes, and classical portraits that include or feature wine would be great choices.
Share your story, journey, and taste in art through this simple mix and match wine cellar design idea.
Place a mirror
Another trick to making your wine cellar look expansive is to add a mirror.
Etched mirrors can be placed in the archway or glass rack openings for added elegance in your wine bar or cellar.
Set up a stained glass
Give your wine cellar a striking contrast with a colorful stained-glass window. It can amplify and glamorize the light that comes through the wine storage and make it look more vibrant.
The dazzling light and fascinating patterns reflected by the stained glass will enhance the beauty of your wine wall.
Decorate with tiles
Painted tiles are durable, easy to clean, and artistic addition to your wine cellar wall. Find tiles with creative designs that go with your home's interior and suit your style preference.
The tiles will serve as interesting and eye-catching wall décor, adding character to your wine cellar.
Conclusion
Masterfully designed wine cellars are a stellar addition to your interior design. But you can add oomph to it and turn it into a glamorous, Instagram-worthy space with carefully selected and crafted décor and wall arts.
Wine Cellar HQ is happy to assist you in building your wine collection guide. Click here to contact Wine Cellar HQ experts.